Sunrise Broadcasting LLC launched a community action campaign to fund face shields for children as an additional or alternative level of protection for students as they return to the classroom.
General Manager Valerie Brooks comments, "We are proud to partner with New Hanover and Brunswick County Schools on this effort to provide high quality face shields to the students and faculty in both school systems.  We've set our goal for 30,000 shields but would love to exceed this for potential 100% coverage."  Brooks adds "We want to thank Damien Brezinski of Island Cardiology, Branden Shuler of DES Wilmington, NHCS Assistant Superintendent Julie Varnam and BCS Assistant Superintendent Molly White for their support and efforts in helping us secure a supplier and clearance to offer these high-quality, affordable shields to the school systems."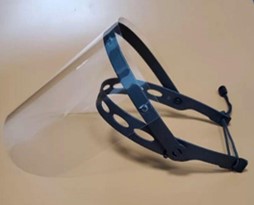 On Tuesday Sept 1, 2020, Sunrise Broadcasting, owner of radio stations WAZO-FM Z107.5, WKXB-FM Jammin' 99.9, WILT-FM Sunny 103.7, WMRM-FM Modern Rock 98.7, WMFD-AM630/101.7FM ESPN Wilmington and WKXB-99.9HD2/95.9 The Breeze began soliciting area business owners and individuals on air, on line and via social media to help COVER OUR KIDS.  A link on station websites will enable people to sponsor face shield for as little as $2.10 each.
Brooks concludes "Special thanks to Patron Sponsor Island Cardiology for kicking off our campaign with the sponsorship of first 5000 shields.   For just $210 you can sponsor 100 face shields to provide an alternative or additional safety measure for children to return to the classroom!"
Coldwell Banker Seacoast Advantage, Brinson & Sons Heating and Cooling and Perry's Emporium are proud to be supporting sponsors of COVER our KIDS and encourage all in the community to go the to Z105.com/cover-our-kids to purchase  face shields for our student and faculty populations.